How do I get financing for jewelry?
Whether you are buying an engagement ring, a nice gift for your spouse, or a nice piece of jewelry for yourself, it is important to consider how you plan to pay for it. In most of these situations, paying upfront will help you avoid the additional costs that borrowing money can have, but the flexibility most financing plans offer is hard to pass up.
There are quite a few options to consider when planning for a big jewelry purchase. There are personal loans, jewelry store financing options, credit cards, and home equity loans to consider; but what is the best route for you? We know the options seem overwhelming, and that is why we are here to help you find the best jewelry financing plan for you!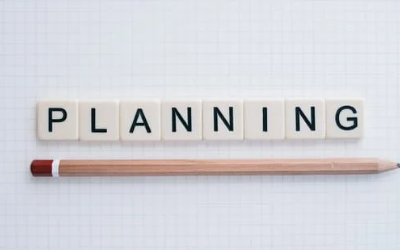 What to consider before making a plan:
Before you select what jewelry financing plan works best for you, there are some important things you must consider.
Payment Schedule:
Depending on the plan you select, they will have varying payment schedules. Many credit cards require a monthly payment, as well as most loans. But, some loans can be spaced out over longer periods of time, decreasing your monthly cost, but most likely increasing your interest paid at the same time. It is important to predetermine how much you are willing to spend monthly repaying your loan.
Interest Rate:
Your interest rate will determine how much additional cost you will pay on top of the price of your jewelry. The interest will be added monthly, depending on how much of the jewelry you have already paid off. The lower the interest rate, the better!
Insurance:
When buying a valuable piece of jewelry, it is absolutely necessary to consider insuring it. It may be worth it to insure your jewelry in case of loss, theft, or damages.
Down Payment:
Many of the financing options we will discuss require a down payment. Your down payment will be the amount of cash you give the jeweler up front. This payment will go towards the total cost of your ring, while you pay the rest of it off through a financing plan. It is important to determine how much you can afford to spend on a downpayment, and how much you are willing to borrow through one of these amazing options!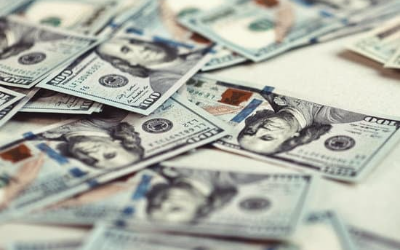 How do I get Financing for Jewelry?
Now that we have discussed the different considerations that go into making the best decision about jewelry financing, let's actually talk about your options!
Personal loans
Personal loans give many options to the buyer! They allow you to borrow anywhere from $1,000 to $35,000 depending on the lender. Usually, to get a personal loan you need a good credit score (if that is not you, don't worry! Just read on). Repayment for these loans is also very flexible, with repayment plans lasting anywhere from two to ten years. One downside of these loans is they sometimes have higher interest rates, even though they offer more flexibility.
Jewelry store financing
Many jewelers offer financing through themselves for large jewelry purchases! This financing is a great option because it can be automatically done with the purchase, in store. It is important to be cautious if selecting one of these plans, and to always read the fine print. Sometimes jewelry stores run promotional deals with certain interest rates, only to increase them after the promotional period is over. So, it is very important to read the entire financing plan before agreeing to it! Here are some of the more popular jewelers that offer in-store financing:
James Allen
Defers interest if you pay the price on full by the end of the six month promotional period.
Offers great APR on a 24 month commitment, but not apply if you have a poor credit score.
Blue Nile
No interest if you pay in full within the promotional period, which fluctuates depending on the amount you spend. It is six months for purchases $500-1,499, 12 months for $1,500 and up, and 18 months for larger purchases.
Offer 9% APR if paid in full in a longer time period.
Brian Gavin Diamonds
Offer a 10-30% APR depending on your credit score, with monthly payments anywhere from 3 to 36 months.
Tiffany & Co.
Offer 8% APR for a two year promotional period, which increases after those two years based on your credit.
They also offer a no interest period for a 12 month promotional period.
Zales
Zales also offers a promotional period payment plan, with a $0 down payment, and a minimum purchase amount of $300. These periods can last anywhere from 6 to 36 months, depending on the price of your item.
Almost all of these jewelers also offer this financing online! So, if you are confident in the piece of jewelry you are looking to buy, you can order it online and get your financing done all with a few clicks of your mouse!
It is also extremely important to remember that if you do choose to go through the jeweler for your financing, you must pay back your loan before the end of the promotional period. If you do not pay it back before this ends, your monthly payments will become much more expensive, and it could take you much longer to pay your purchase off.
Finance through a 0% APR Credit card
Credit cards are usually not the best way to pay for things long-term, because the interest can add up and the customer ends up paying so much more than they spent. However, if you can find a credit card that offers a 10% APR introductory period, and pay off your jewelry before the time period is up, you can avoid interest altogether!
If you choose to go this route, it is very important to be mindful of how long the introductory period lasts. Most companies offer somewhere from 12 to 20 months with 0% APR, with an increase in APR after the term ends. Just like with the jewelry store financing, it is extremely important to be mindful of when this period ends. If you have even $1 left to pay, and the introductory period ends, the credit card company will begin charging you interest.
Home Equity Loan or HELOC
A home equity loan, or home equity line of credit (HELOC) allows you to put your home up for collateral in order to borrow money. This type of loan can be extremely risky if you do not feel confident in your ability to pay back the loan. If you default at any time with a home equity loan of HELOC, the lender can foreclose on your home. These loans often have extremely low interest rates, which is a major pro, and you can even use the money in these loans for things other than jewelry. However, if you default on the loan you face the risk of losing your home completely, so there are great risks that come with the rewards.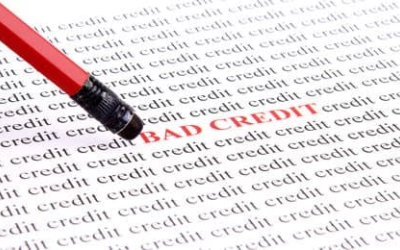 Financing with bad credit:
Even if the plans above sound like a good fit for you, it may be hard to secure a loan if you have bad, or no credit. But, do not worry! There are options for you even if you are in this situation (which might actually save you more money).
Buy second hand
Oftentimes buying second hand jewelry is frowned upon, but it absolutely shouldn't be. Antique dealers, pawn shops, and thrift stores carry breathtaking vintage jewelry that often comes at almost half the price! Buying second hand also heightens the likelihood of your piece being one of a kind. Bigger jewelers often carry the same piece and sell it many times over, but buying second hand means you will have a unique piece, just for you!
Save up and pay cash
This is the best recommendation for anyone reading this article! If you save up and buy in cash, you are able to skip the entire financing process (and all the extra fees that come with it). If you are able to wait a while to make your purchase, this is hands down the way to go!
Credit Cards with no Down Payments
If you cannot wait, there are also credit cards that require $0 down payment. These cards also sometimes offer a 0% APR introductory period, but you must be careful to read the fine print. If you are not able to pay back your loan within the introductory period, your interest rate will be raised.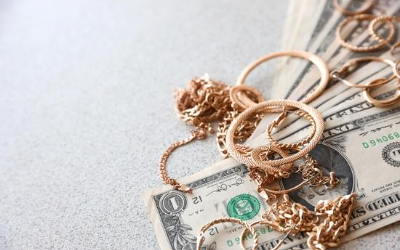 Costs of financing Jewelry:
It is always important to remember that borrowing money costs money. If you select a plan that charges interest, you will end up paying more than just the item's price. Sometimes, the flexibility of financing jewelry outweighs the cost of borrowing the money, but it is important to keep in mind what you will actually be paying for your piece of jewelry (with all of the taxes, fees, and interest combined).
Overall, making a big purchase on jewelry can be overwhelming, but this is a place to start! We hope this article helped you make a plan for your next jewelry purchase!